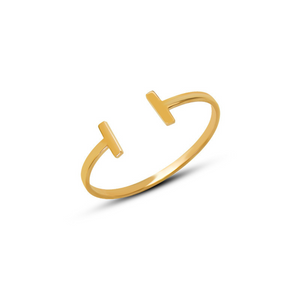 A fashion-forward accessory that will elevate any outfit. Made from high-quality titanium and stainless steel, this bangle is stylish but also durable and long-lasting.
With its unique geometric pattern, the I'mpossible bangle is the perfect way to make a statement and showcase your style. The sleek and modern design will catch the eye of anyone who sees it.
Crafted with care and attention to detail, this bangle is designed to be both comfortable and fashionable. The high-quality materials ensure it retains its shine and lustre, even after repeated wear.
The I'mpossible bangle makes the perfect gift for yourself or someone special. With its trendy and eye-catching design, it is sure to become a staple in any jewellery collection. Don't miss the opportunity to add this stunning bangle to your wardrobe and show the world that anything is possible. Order yours today and experience the beauty and quality of the I'mpossible bangle for yourself!